Meet Sarah, Your Personal Avengers Hero Inventor Kit Mentor!
This is Sarah.
Sarah's favorite ice cream flavor is chocolate chip cookie dough. Her favorite cartoon villian is the Ice King from Adventure Time. Sarah loves baking (bread, pastries, bagels, etc!) and has a really cute puppy named Wasabi.
In addition to being a product designer at littleBits, Sarah teaches the fundamentals of coding at Parsons School of Design. And she's a movie star… well, a JAM.com star.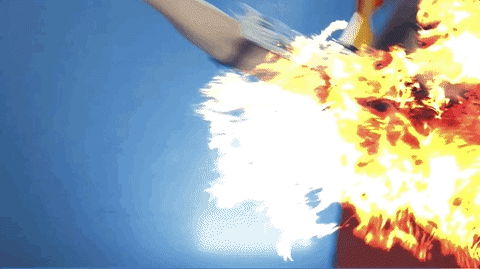 Learn to Improve Your Super Powers, Create Hero Icons
As you know, littleBits acquired JAM.com, the largest paid subscription video course platform for kids, back in July. Sarah and her friend Monty (whom you've met before) are online invention advisors who can show you how to use your electronic building blocks to invent anything at home.
Are you interested in taking a deeper dive into your Avengers Hero Inventor Kit? Sarah and Monty can:
Give you expert invention tips and step-by-step instruction and ideas for new inventions.
Work with you to build hundreds of new projects and inventions using the kit you already have.
Help you to become a real changemaker!
Check out the JAM.com course today!
The post Meet Sarah, Your Personal Avengers Hero Inventor Kit Mentor! appeared first on littlebits.com.