THIS WEEK IN COMMUNITY: Workshops, #SOTU, bitLab & More!
What the What of the Week that Was
January 23, 2015
Wow almost a month into 2015 and so much has happened in the bit-o-sphere. Let's take a look at this week in community.
There was something that President Obama said during his State of the Union speech that really resonated with our CEO Ayah Bdeir, so much so that she decided to share her thoughts on how it related to the mission of littleBits and the future of the maker movement.
This week we inducted ValentinaC's Interactive T-Shirt project into the Community Hall of Fame. The project was created for a children's workshop "to promote the connection between design and technologies among children, providing a brief introduction to computational thinking." As a new Hall of Famer, Valentina's project gets front and center treatment on the MakerHub page! If you see a project that you want to nominate to the HOF, post it here.
Our friends at Open Source Gallery are hosting a littleBits Synth drop-in station at Beam Center's 2015 Inventgenuity Festival this weekend! Register & rock out!!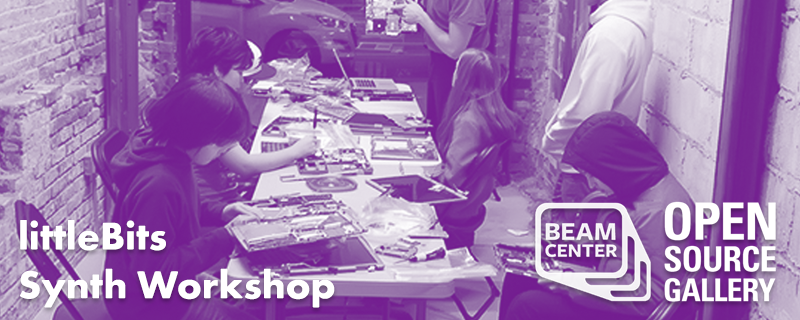 Last Tuesday we had Wii Bit creator and Nike Computational Design Innovator Lysandre Follet in the bitLab for our weekly live show! AND HE PLAYED HIS SYNTH KIT WITH THE WII BIT!!! Check it out & tune in every Tuesday at 5PM EST.
 

 
 
Speaking of bitLab, we got two new modules up for voting. Get familiar! Also, the Wii Bit, Scratch Module & Humidity Sensor still need your votes!
Jude Brisson's Improv Conversation Game helps you decide the tone of your daily discussions to add some fun to mundane chats.
Alex Pikkert's Snore Counter provides in depth analytics to your Snooze/Lose campaigns.
Tom Balzamo's Quiet Time Machine helps you keep your noisy kiddos at bay, giving you the serenity you deserve.